See what our clients are saying...
Are you a serial gym joiner? I was! I have spent most of my adult life joining gyms, going for 2-3 months then never going again still paying for those long contracts. I finally broke that cycle when I joined Perfect FIT.   This is different, this isn't a room of equipment staring at you and you not really knowing what to do with it. Each class is led by a trainer, someone to help keep you motivated, on track and the classes are different every day. No more of the same thing day in and day out.

One of the things I was worried about when I finally decided to join was if I could even do it. At 240+ pounds I was struggling to get up and down off the floor much less some of the stuff they were doing here. They showed me modifications for everything if I needed them. Month after month getting a little stronger until I no  longer needed all of the modifications. 

The great thing about the classes here is that everyone is here to better themselves. You don't feel out of place if you can't do everything the same way as everyone else. People are encouraging and supportive of YOUR goals.

With the first class being free you have no excuse not to come and give it a try!

Melanie R.

Bootcamp Client Since 2015

2017 & 2018 Skinny Jeans Challenge Participant
I joined Perfect Fit in January 2017 after three years that were jam packed with of big life changes that lead me to gain 20 pounds. I had been in the Columbia area for around 18 months and had been searching for a gym where I felt comfortable and motivated when a coworker suggested I join the Skinny Jeans Challenge with her. I cannot thank her enough! I lost 15 pounds in 8 weeks during the challenge. It has changed my life. I have regained my confidence and feel great about myself when I look in the mirror.For the past 3 years I had thought that gaining weight was just part of getting older. I was wrong! Thanks to the amazing staff at Perfect Fit I now understand how I need to eat and exercise to lose weight and keep it off.Plus-at Perfect Fit it truly feels like a family. I feel supported by the other members and look forward to going to bootcamp classes everyday. I am thrilled to have found my "gym home" in Lexington at Perfect Fit!
Cassie O.
Bootcamp Client Since 2017
2017 Skinny Jeans Challenge Participant 
2018 Skinny Jeans Challenge Hightest % of FAT Loss Winner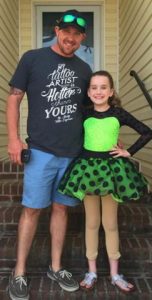 My experience at Perfect Fit has been one of the best experiences I've had in the past 10 years of being a part of a gym. I've been a member of multiple gyms around town and none of them have helped me achieve the results that I have seen since joining PF in September 2015. My first couple months were hard but with dedication and hard work it has paid off. If you half-ass it you will get half-ass results! Perfect Fit has shown me more than just workouts, they have given me the tools I need to eat right and stay healthy. There are so many positive things to say for instance, the trainers are the best and will push and challenge you! Everyone is friendly and supportive. I started out at 250lbs and in 8 months I'm at 207lbs. (33lbs of that is fat loss) My 1st 5k prior to joining Perfect Fit resulted in a 36 minute race time. The same 5k, one year later, I was able to complete with a PR of 25.16 minutes.  Hard work and motivation is required but these ladies know how to put it into you.
Eric N.
            Bootcamp Client Since 2015              
 2016 Skinny Jeans Challenge Participant
May 2016 - April 2017 Client of the Year
I have never had a love for exercise. Even in high school, I would do the minimum that was required for gym, cheerleading, and anything else "exercise." Luckily for me, I never really had to worry about my weight. Then I went to college…got married…and the year I turned 30, I had my first child – things were very different after those events. I learned to live with my new curves and parts that had "repositioned" themselves, and told myself I was content, because I was perfectly happy with how I looked in light of not working out and eating whatever I wanted.  Over time, I joined a gym or three, but always let the small obstacles be to blame for keeping me from getting to workouts & my lack of progress….things such as my child's schedule and having to drop her off to be cared for, packing her up to go with me, being too tired, or letting more desirable events take precedence. I also wasn't a big fan of group fitness, and I wasn't knowledgeable enough to do activities that would make a difference in my body on my own. I tried Weight Watchers multiple times, and could never stay dedicated enough to see a difference. I either worked on my eating or my exercising, if I worked on anything at all, and I always had a certain level of guilt in the back of my mind for not being active and eating healthy. I always tried to do "better," but I was never doing "enough." Then came baby girl #2, and I told myself throughout my pregnancy, since I didn't gain much weight with her due to terrible reflux, that I would use that to my advantage. The first day that my doctor released me to work out, I showed up with so much enthusiasm and hope!!!! And I fell broke my hand. Really??? Another obstacle? After a few weeks I did go back, but my zeal was gone, and the excuses kicked back in.

Then one day, one of my best good friends invited me to work out with a group that included two of my husband's favorite cousins. I LOVED IT! We exercised outside, we were close to my home, and they had creative, fun plans every day! I had no more excuses! HOORAY! Finally.

That group of family & friend trainers would soon open as Perfect FIT. I part of Perfect FIT since before they even opened, and learned have positive feelings towards exercise. We were all anxiously awaiting the grand opening and guess what? They day before Perfect FIT opened, I fell AGAIN. Scraped myself up something terrible! I hobbled home and didn't get to work out for two MORE weeks. Yes, I went right back…good job, right? Nope. I still ate what I wanted, even though that often caused me to suffer when I worked out, and my weight and shape were  barely holding steady.

At this point you are thinking, dang, girl, what is it going to take to get you on track? I will tell you. My doctor looked at me last fall and said, you look pretty good on the outside, but your healthy numbers are just not there. I needed to get my cholesterol of 282 down below 200, or he would put me on medication. Since high cholesterol was hereditary, I started leaning to that excuse, but something said, no, ma'am. This is it. So I started working on my diet in earnest and this January, I signed up for the Perfect FIT Slip into your Skinny Jeans Challenge – I knew I needed more help and to accept the help that was given in all the arenas I let slide before. So, at long last, I finally ate correctly….why? Because my trainers, team members, regular gym buddies helped me with recipes & planning,  and encouraged me to try new foods (Turns out I love all things quinoa!). I worked out consistently….why? Because my team members made sure I was going to go and supported me every step of the way, & my trainers helped me to push myself within and past my own limits. I lost 15.4 pounds and 13.6 of those pounds were FAT in 8 weeks, and happily reported to my team and my doctor the day before the challenge awards that my cholesterol was down to 184!!! I was so excited. And would you believe, the next night? I WON THE CHALLENGE. I still can't believe it. When it was all said and done, it was crazy to win an award for doing what I now love and appreciated.

I urge you to think about what you want for your life. Do you want to be healthy so you might live long and well, with and for your family? Do you need more energy so you can do a better job at work, or to be a better friend or spouse? I am betting the answer is yes, and you cannot do any of that without taking care of YOU first. No matter your fitness level, health level, or motivation level, you can find what you need and be successful at PerfectFIT. You can even be terribly clumsy like me, and get to where you want to be. Come join us.

Stacie S.

Bootcamp Client Since 2013

2015 - 2018 Skinny Jeans Challenge Participant

 
I started 5:30am Boot Camp when I was about to turn 50 after taking a looong break from exercise. Sam kicked me into shape and made me feel more fit than ever. My clothes fit great and I can run up the stairs chasing behind the grandbabies.

Come join us work out and make some great friends!
Amy B.
Early Bird Client Since 2017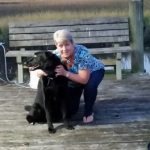 Perfect Fit is a wonderful gym to come to not only to work out but to network with others. Nikki is my personal trainer and she works around my hectic work schedule. I enjoy being a part of this environment.
Valerie W.
     Personal Training Client 
I started personal training at Perfect Fit in an effort to challenge myself and get in better shape. Due to medical issues and anxiety from that, I stayed away from gyms most of my life. My experience here has been life changing! 

 

The gym provides a comfortable, affordable, non-judgmental, and fun environment to reach your fitness goals. Nikki is always friendly, knowledgeable, and encouraging. She always creates new workouts to keep each session challenging and has even helped to modify exercises if I experience any limitation. I'm in better shape than ever before and owe that to training at Perfect Fit. Every person I've come in contact with, staff or fellow client, has treated me like family. I always leave out feeling more confident and ready to conquer the next session."

 

 

Hannah B. 

Personal Training Client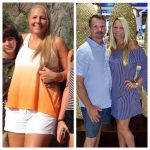 In the past 15 years, I have tried Lipo, big flashy gyms, small personal gyms, personal trainers and all kinds of fad diets. Nothing stuck. Maybe for a little bit but it was a roller coaster. Then a friend invited me to Perfect Fit. The dynamic of someone else telling me what to do, the different workouts so your aren't bored and the true support of ALL aspects of your life has changed me. 3 years later the weight is still off. 3 years later it's still fun. 3 years later some of the best people in my life I meet here. 3 years later I know if I don't show up somebody is going to call me and say "Where the hell are you"
I share all this because I want to help others who have struggled for some many years finding what works. Come workout with me and see what I am talking about.
Michelle A. 
Bootcamp Client Since 2016
Skinny Jeans Challenge Participant 2016 & 2019
Words cannot fully express how thankful I am for PerfectFIT and you all.  I struggled with myself for months before I messaged the gym to get signed up for my first free class, but thanks to the kind responses and comforting messages I received, I signed up for my first class.  That first class kicked my booty!  I will never forget looking at that board thinking "who in the hell does 100 burpees???  And, there is more listed?  How in the world am I going to complete this in an hour?"  LOL!!  Tara, you scared me but in the best way possible. Ha!  I was questioning myself so much that day and wondering if I ever wanted to come back, but I did.  I didn't die after that day!  I didn't even throw up, but it was okay if I threw up because nobody would have seen it as being weak – it was a sign of strength.  I knew then PerfectFIT was the gym for me!  I joined the 5:30am class and fell in love even more.  At first, I was embarrassed to be in a class with so many FIT people but all of the opens arms and open hearts made me feel like I was at home.  I finally found the gym for me!  We would sweat together, give each other advice on healthy foods, and encourage each other when we thought something was "too hard" – I can't is not in our vocabulary!  Thank you for opening your family doors to someone like me, who was honestly too embarrassed to admit that she let herself go after two ankle surgeries and a divorce, and couldn't even bend over to tie her shoes without being out of breath.  Thank you for changing my life, for paving the path of my journey towards a whole new me!  I am so excited to see what is in store for me along my journey, but I am even more excited to share my journey with others to help them be the best they can be!  The encouragement and dedication you all have put into each and every one of your members is beyond astounding, and I cherish every single one of you.  Thank you! 

                Amanda, thank you for pushing me mentally and showing me that I CAN and WILL be successful in the challenge even with an injury – all I had to do was trust the process.  I trusted you and I can say with pride that I now know how to meal prep for a week without even thinking.  Being able to set myself up for success is key to living a healthy lifestyle.  I have tried so many new foods and ways of cooking that I get excited now when it is time to meal prep.  It is no longer a chore.  It is fun to get my boyfriend in the kitchen with me so we can learn together, and even more important, we can be prepared for the week together. 

                Tara, the day you looked at me when I felt like I was about to puke everywhere and you said "but did you die?" is the day I knew PerfectFIT was the gym for me!  I love to workout hard and push myself to the limits, and I love the fact that you enjoy seeing people grow as they realize their capabilities and inner drive.  We all have that inner drive and you find a way to help others realize just how far they can push their self.  Thank you!

                Sam, I honestly cannot thank you enough!  You have gone above and beyond coming up with various lower body workouts so that I can participate with the class no matter what you all are doing that day.  I was lost when I found out I had to have shoulder/elbow/bicep surgery and frustrated but you stood by me and told me that WE were going to make this work – no excuses!  You even told me I could sit at the 5:30am class after surgery and watch everyone just to keep me on schedule.  As soon as I was legal to drive, I was there!  I was ready because you helped show me that no matter what injury we have, there is a way to work around it.  I tell you what, some of the exercises you have come up with have been so much fun and have kicked my booty – and I LOVE it!!  The Palmetto 70 – what can I say?  We had the best time and showed ourselves that we could do it!  We had an awesome team, an amazing day, and it was all because of our amazing captain, YOU!  I really do enjoy our morning chats.  I feel like we can conquer the world, or at least our little issues, and I always feel like I have a plan in place to crush those "issues" that may come around, whether it be work related, food related, or something as simple as "I think I need new running shoes", or just to have a good laugh to start off our days, I am very thankful for our chats.  Thank you for getting up with me on Saturday mornings to run around the area and from Irmo to Amanda's house.  Sheesh…that was a true test and I can't wait to do it again!  Here's to our Half Marathon this year!!  J

                Nikki, thank you for standing by me during Saturday morning races when I wanted to quit.  Last year's Jail Break run was a defining moment in my journey.  The moment I started to get upset because I used to run 10 miles without any problems and I couldn't even get through a 5K is the moment you said "use that energy you're putting into getting upset and beat this thing".  During the quarry run you wouldn't leave my side on the way back up that mountain and that meant the world to me!  Man, that was a heck of a mountain!  LOL!  Next year I am going to run it twice with you, and one day I will be able to keep up with your crazy fast speed!  Ha!  Thank you!  I can't wait to many more races with you! 

                Deejay, wow!  You have kicked my butt in so many ways during our weekend classes that I literally get excited (and a little nervous) when I know you're teaching because I know that I better bring my best game!  You have shown me in so many ways that I can do anything as long as I keep pushing forward and don't give up.  I mean, who needs a rest break?  LOL!  Thank you for pushing me because you know I love cardio!!  Ha!  I promise to be at more afternoon classes with you throughout the summer. 

                I am so honored to be a part of the PerfectFIT Family, and when I say Family, I mean FAMILY!  You all have created a true family that no other gym can come close to.  Thank you for choosing me as your Client of the Year for April 2017-April 2018.  I think I am still in shock because I had no clue, but man did you start another fire in me that I will not let burn out!  This is only the beginning and I have you all to thank!  In October 2018 I start my certification to be a Level I Precision Nutrition coach. This is my first step in helping others find their drive and love for a healthy lifestyle, and I have YOU to thank for showing me that I really am worth all of the sweat, blood, and tears!  Thank you from the bottom of my heart!  I love all of y'all and I am so very thankful for y'all!!! 
Amanda M.
Ultimate Bootcamp Client Since 2016
2017 & 2018 Skinny Jeans Challenge Participant
May 2017-April 2018 Client of the Year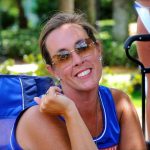 I began coming to Bootcamp at Perfect Fit. For many years I used the same excuses to not exercise as a lot of people; no time, hate exercising, not for me, afraid I will look ridiculous, what if I finish last, etc. Mostly I was afraid of failure. My first boot camp class I was a complete wreck, but I stuck with it. The trainer that day sent me an email and told me how proud she was of me and that I had done a great job.
I can not say enough positive things about Perfect Fit. The staff is knowledgeable, very friendly and most of all professional. The classes are small and intimate and you never know what you will be doing during a Boot Camp! I also participate in the bi-weekly vegetable co-op, which I love. My children are eating more vegetables than ever and the best part is I don't have to go buy them. I love the sense of community at Perfect Fit with sponsored events with local businesses and how they incorporate giving back to our community by doing a "Back to School Supplies Drive" with their clients. My motivation is not to be the size I was when I was 20. My motivation is to push myself, to be all that I can be and prove to myself that I can do whatever it is I set my mind to do. Three months ago I would have laughed at you if you told me that on Monday, October 28, 2013 that I was going to run a block, much less a mile, but I did.
Thank you Perfect Fit for taking the fear I had of failing and turning it into determination!! POWER UP.
Jacqueline 
            Bootcamp Client Since 2014               2015 Skinny Jeans Challenge Participant
Earlier in the year, I started a diet and had been losing weight until summer.  Cookouts and holidays made dieting not enough.  I knew I needed to start exercising to make a difference. My best friend recommended Perfect Fit, mentioning it was a tough workout.  I signed up for boot camp in September, 2015.  After my first class was over I was so pumped that I completed the hard work out and did not die!  Encouraged, I started coming three days a week. Now I have so much more strength and stamina.  As with many women, I started off with very little upper body strength, now I can do a man's pushup.  When I did my first man's pushup I was so proud of myself that I went to work and did five pushups for my coworkers. Working out pushed me through my diet plateau. Since joining, I have lost a total of 23 pounds of fat and over 17 inches.  I am wearing a size that I haven't been since my twenties.  I am starting to like myself in my clothes again. Perfect Fit has helped me push back the fear that I am not boot camp material and showed me that I am.  The man's pushup is not the only new thing I can do.    I can run a full lap around their pond without stopping.  I can do burpees, star jumps, power up knee tucks and many other exercises that less than a year ago I would have never tried. Needless to say, I can't say enough about Perfect Fit, the trainers the other participants.

Kat L. 

Bootcamp Client Since 2015

2016 Skinny Jeans Challenge Participant